Fabulous Summer Tops
Hello lovely readers!
Is the weather heating up where you are? It's heating up in Denver, slowly but surely. We've been on the lookout for the last week for amazing summer tops. Things you can wear to work, then out for drinks or wear on weekends then again on date night. Versatile, quality and, of course, super cute.
We found these amazing summer tops at a variety of price points. Some of the higher quality fabrics are in the $200 range, but we found a few that are less than $50 as well. What summer top is on your list? Any of these you love? Leave it in the comments!
Let's get started with a fantastic color and a fabulous price. Check out this summer yellow top from Old Navy for $25 on the left, then cruise to Anthropologie for this similarly-cut, silk floral top for $98. Love the sleeve length on both of these.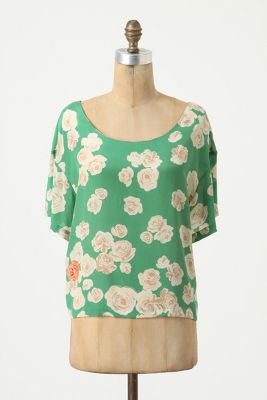 Orange alert! These are our two favorite orange tops we found. A work-ready, silk 3/4 sleeve from Tucker than you can find on ShopBop and an affordable Tinley Road tank that could be worn alone or under a variety of spring and summer jackets.
For cooler days, that tend to happen from time to time, we picked out a sheer pullover and a jacket that are ultra-wearable through many seasons. Check out this awesome  $78 Urban Outfitters blazer on the left and this super luxe pullover by DKNY on the right. The pullover can be found here on Shopbop for $245, a splurge, but you'll wear it many times.
Let's top off our summer top choices with some stripes. Most of the major retailers have put stripes in their spring and summer lines so don't miss adding at least one striped top to your wardrobe. This fitted top from Revolve clothing is 100% cotton and perfect for layering or wearing alone this summer. Love it!